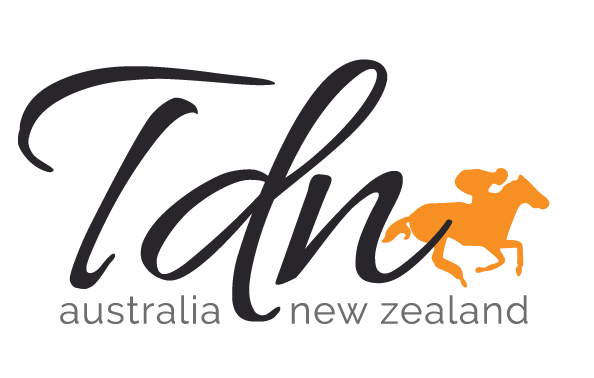 Louis Le Metayer was born into a racing life in France and was immersed in the family business at an early age. He subsequently gained international experience in all facets of the industry before he landed in Australia to further broaden his horizons in 2006.
Louis Le Metayer opened the doors of Astute Bloodstock in 2013 in Sydney and is now firmly established in the top echelon of agents. He spoke with TDN AusNZ's Paul Vettise about his upbringing, major influences on his career and thoughts on the industry.
Paul Vettise: Tell us a bit about your family and upbringing, early introduction to the breeding and racing industries? Did you develop an immediate love for thoroughbreds? Did you ever consider any other career path or was it always horses?
Louis Le Metayer: I grew up in Normandy, an hour south of Deauville, near Alencon in a region where breeding and racing, equestrian sports and agriculture really dominate the way of life.
My father was a bloodstock agent and he and my mum also ran a broodmare farm, Haras du Buff, and were yearling consignors. Growing up, my brothers and I had the best pony (Marko) in Normandy and we used to absolutely clean up at the regional show jumping competition. My love of horses started thanks to Marko and I immediately took an interest in the family farm. We had a pretty lucky upbringing.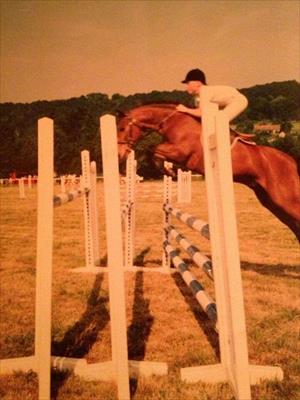 However, when I turned 16 my father got really sick with cancer and things got tougher. His business as an agent almost stopped and he had to delegate the running of the farm to my mother who was relatively inexperienced at the time.
On the weekend as well as before and after school, my brothers and I had to chip in, and for a couple of years I was glued to the farm breaking in horses, foaling down mares, mucking out stables and all the rest of it. My dad used to say jokingly "no need to get up early, just make sure that you are in the yard at 6am." It was full on, but it gave me a good work ethic.
The reward was to drive Dad around the country to buy foals on other farms and while he could barely walk, he taught me a lot about conformation and horses in general. In 2000, my father passed away and my mother decided to take over the farm when the business was in a poor situation.
My mum can work like very few people I know, and slowly she rebuilt the business with a lot of sweat and a few tears. Now, she owns double the land as well as the farm next door and she has an excellent clientele and a thriving business. She has taught me some good lessons in grit and tenacity through her own experience.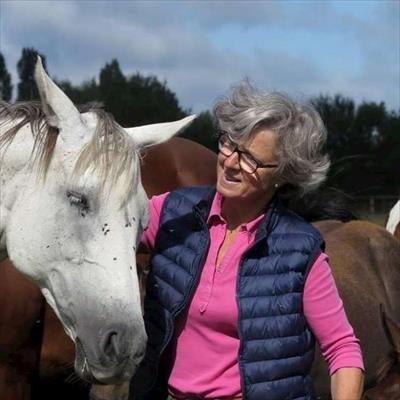 PV: I believe you were trading horses at a tender age?
LLM: I got my first introduction to pinhooking when I was about 13; my brothers and I had a cow each and we decided to sell the cows and start pinhooking. With that money, I bought my first foal for 12,000 francs (AU$18,062) in 1993. We prepped him ourselves on the farm and eight months later we sold him for 50,000 francs (AU$75,262). We bought a few others with a good friend Nicolas Clement, now a trainer in Chantilly, and we got lucky most of the time. I was already a horse tragic but that hooked me even more.
PV: Did you attend university and if so what did you study?
LLM: I did a three-year agriculture degree at the Lycée Agricole and the French National Stud which was very interesting. We studied farm and pasture management, farming techniques, equine science, breeding techniques and anything to do with horses in a general sense. I used to know the name of every muscle, tendon and bone of the horse body which was interesting, but not exactly the best conversation material.
At the same time, I used to ride track work in the morning and I took an amateur jump jockey's licence which was a lot of fun. I was never really built to be a jockey so I had to diet very hard, but it was worth it. I only rode 10 times for one winner and to fall once and both were memorable experiences. Jumping fences on a horse at full speed is definitely one of the most exhilarating things I have ever done.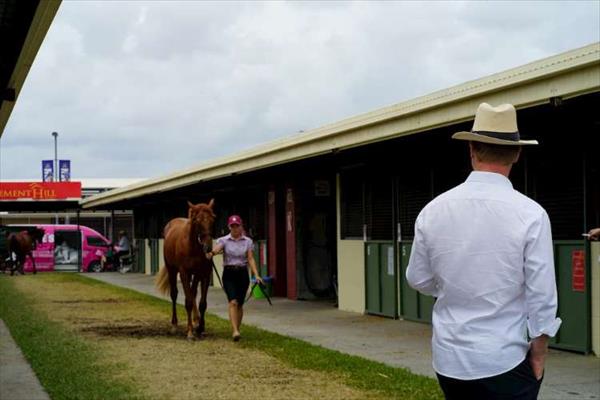 PV: When did you decide to see the world and what jobs did you have?
LLM: My dad insisted we had to be bi-lingual which is common now for young French people, but not so much at the time. I did a family exchange in Ireland at the age of 12 and I have been 'travelling' ever since. I quickly realised that the industry was an international game and I was also very curious to see the world through the industry. When you can ride horses well, all you have to do is turn up at a racecourse anywhere in the world with your boots and helmet and you will get a job pretty quickly.
"When you can ride horses well, all you have to do is turn up at a racecourse anywhere in the world with your boots and helmet and you will get a job pretty quickly. " - Louis Le Metayer
PV: I believe you worked for several trainers around the world, tell us a bit about your experiences?
LLM: I enjoyed working for all of them and I am fascinated about training in general. Jumps racing is huge in Europe and Paul Nicholls has been champion National Hunt trainer 11 times in the UK. He was the leading trainer when I worked there 20 years ago and he is still at the top now. His training techniques were simple, but once you analysed it a bit deeper it made a lot of sense. Training jumpers is arguably more challenging than training flat horses as you have to train them to stay the distance, to jump at speed and to accelerate at the end of a two, three or even four mile races.
They can often race until 12-years-old and I have seen top horses recovering from major injuries and coming back to winning form, which requires a lot of good care and fine horsemanship. Some of the best trainers in the world like Aidan O'Brien, Andre Fabre and Ciaron Maher have all started with jumpers, which is interesting.
I have also enjoyed spending time with Glen Kotzen and Tony McEvoy. They both have a very positive outlook on things and their energy is infectious.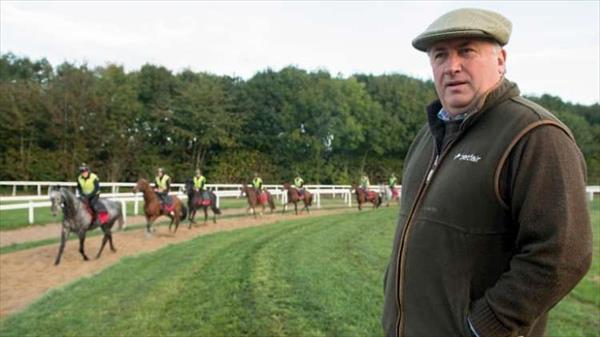 PV: When did you first come to Australia and how did that come about?
LLM: In 2005 coming back from Kentucky, I was 25 and I wanted to take over the family farm, however my mother didn't quite see it that way, so she gave me a plane ticket at Christmas and two weeks later I landed in Sydney. I knew nothing about Australia then and I didn't really have the time to make much of a plan.
However, I got lucky and I met some very nice people during my first visit Down Under and I spent a fair bit of time with John, Kris and Paul Messara, Tubba Williams, Dr Johnnie Walker, Jenny McAlpine, from Lindsay Park, and Scott Irwin at Rothwell Park. I am very grateful for their friendship, hospitality, support and for introducing me to other people along the way.
PV: Tell us about your stint at Lindsay Park and your role there?
LLM: Lindsay Park was a wonderful experience. It was like a little community where everyone did their job and got on well. I was there for four years and started by riding trackwork in the morning at Angaston and a few months later I ended up in the bloodstock office selling tried horses. I was also in charge of short-listing yearlings for David Hayes and Mark Pilkington at all the yearling sales. I got to inspect thousands and thousands of yearlings and it was a brilliant learning curve. This is where I really started to get excited about picking an athlete among others and I have been studying it ever since. I also got to spend a lot of time working with Sam Hayes at Lindsay Park Stud (now Cornerstone) and we became good friends.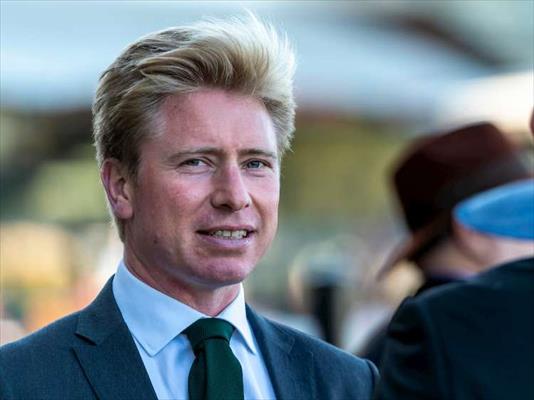 PV: You also worked at Arrowfield Stud, what was your role there?
LLM: After all my hands-on experience with horses, my four years at Arrowfield from 2009–2012 taught me to understand the industry through a more analytical approach. I worked in the bloodstock office promoting the stallions, selling yearlings and I was in charge of overseeing all the foal shares.
This experience added immensely to my knowledge of pedigrees, stallion management, marketing and it helped me to get a broader perspective on industry issues. Post GFC, the market was a bit flat, but Redoute's Choice was in his prime while Snitzel and Not A Single Doubt were starting to really emerge.
In this game, I think you learn about horses with your eyes and about business with your ears and there was plenty to take on board at Arrowfield. John Messara was an excellent influence; his vision and tenacity are remarkable; "Don't be afraid to explore a new avenue" was one of his sayings that stuck with me for some reason. I have been doing some business with Arrowfield since the start of Astute Bloodstock and it is nice to keep the relationship going.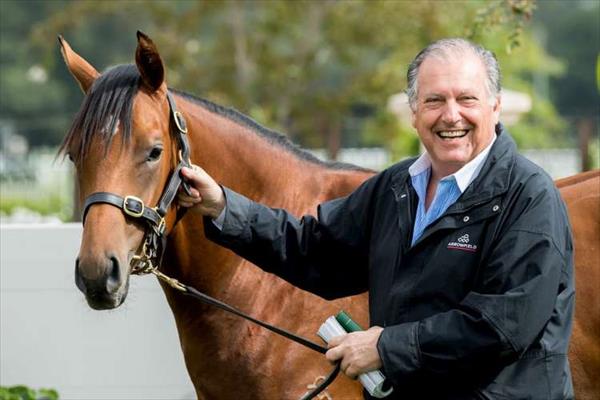 PV: What have been the most important lessons you learned and best pieces of advice?
LLM: I have learned from a lot of people, some of whom I didn't work for or even dealt with, but if I had to sum up what I have learned it would be: Work hard, be accurate, stay positive, work for or with the best people, don't ever bullshit, keep learning all the time and build relationships with people who are going forward.
PV: Astute Bloodstock was established in Sydney in 2013, was it hard going early on?
LLM: The business started slowly beginning in 2013 and it has grown organically ever since. It rarely feels like work which is fantastic. I love the independence of building my own brand and the challenges that come with running a business. I toyed with the idea of "shuttling" between Australia and France every six months, but my wife is Australian so she gave me an excellent excuse to settle here.
"It rarely feels like work which is fantastic. I love the independence of building my own brand and the challenges that come with running a business." - Louis Le Metayer
PV: Tell us a bit about your success stories?
LLM: One of my very first yearling purchases was a filly called My Country purchased for $140,000 at the Magic Millions sales in January for Peter James from Sunninghill Park. She won three from four starts as a 2-year-old, including the Listed Lancaster S. and she was Group placed as a 3-year-old a few times. She also trained on to win at Randwick as a 4-year-old. She didn't have much pedigree, but she was an outstanding physical specimen as a yearling. It gave me confidence that I could pick a good horse at a value price who could outperform its pedigree.
Some of our other Group successes include: Harlem, twice winner of the G1 Australian Cup; Miss Leonidas, Group 2 winner and second the G1 Galaxy; Thump who was dual Group 2 winner; Group 2 winner Ventura Storm; Coral Beach, a Group 3 winner in Ireland, Bebeautiful was a Listed winner in France; Pilote D'Essai was a multiple Listed winner; Fixette was a 2-year-old stakes performer in France and Wolf Cry was a 2-year-old stakes performer in Sydney.
All of these horses have a different story and there have been a lot of other winners in between. In the last two months we have had 11 individual wins from 18 starts and there are some very nice young horses coming through.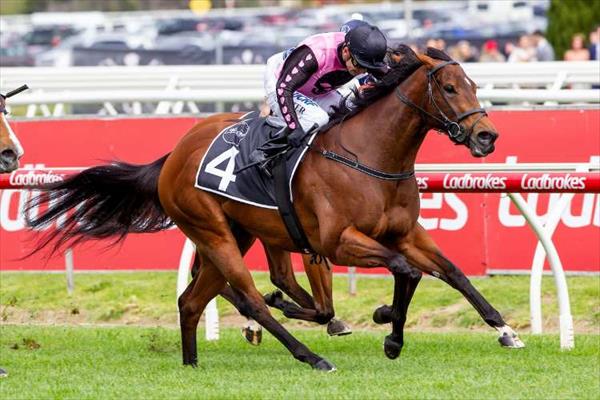 PV: What are the biggest challenges you face as a bloodstock agent?
LLM: In my view, 90 per cent of horses on offer don't match our buying criteria and the remaining 10 per cent are generally very expensive so our window of opportunity to strike in the market without overpaying is very small. Considering that there is an average of nine owners per horse in Australia, it is difficult to line everyone up before an auction when the price is still unknown. This means that we have to buy on spec regularly, which involves a financial risk. However, this year we have purchased 14 yearlings and they are all fully sold and our database of owners is growing all the time with word of mouth.
PV: You have expanded into Melbourne, who represents you there?
LLM: We've had some good clients in Melbourne since Astute began, but our business expansion to Melbourne and Adelaide started early this year thanks to an old friend Dean Elliott. Dean has 20 years of working experience in the industry and he is a particularly astute judge of form. We used to work together in the Lindsay Park days and our skill sets are very complementary. Dean is constantly on the lookout for up and coming racehorses either for our Hong Kong clients or our local owners. He has a good understanding of the breeding industry and he is also sourcing mares privately. After COVID-19, Dean will be able to look after our Victorian clients and keep a close eye on our racehorses based in Victoria.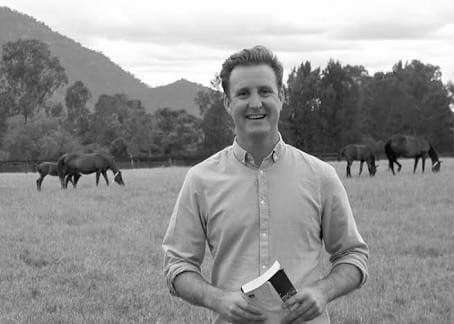 PV: Repeat business is vital, who are among you most loyal clients?
LLM: Bruce Neill from Cressfield has been a good client over the years and he has been lucky buying from me. This includes recent purchase Group-1 winning mare Spright, Group 2 winner Miss Leonidas, Group 2 winner Wild Rain, Group 2 winner Thump and Group 2 winner Jeu De Carte.
Lustre Lodge is a boutique broodmare farm in New South Wales made up of four investors who have purchased a few very nice mares with me during the last three years as well as a few yearling fillies who are doing very well at the moment. Their horses to follow include Nags To Riches, 2-year-old winner at her only start, Obscene, winner of her last two starts, Zorocat who won a trial by 5l in record time last week, Bebeautiful, a last-start Listed winner in France, Just Field who won her first start for us after we bought her at the Inglis Chairman's Sale and Cross the Rubicon who is a nice 3-year-old filly that we have a lot of time for.
My very first client Peter Walsh from Amelia Park in Western Australia has become a good friend and I always enjoy catching up with him. Amelia Park has sold horses up to $600,000 from mares sourced by Astute Bloodstock and Peter's business advice over the years has been very helpful. Peter James from Sunninghill Park runs a beautiful agistment farm in Berry, NSW, and he raced My Country, who won a Listed race for us. He too has been full of good business advice.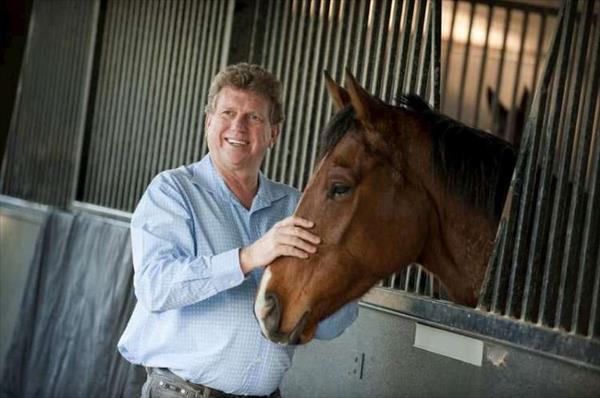 Richard Gibson in Hong Kong is also a very good friend and client. Over the past two years, we have purchased 11 yearlings at the major sales in Australia. The first runners are doing well including Casa Del Sol, who won his first start in good style and Turin Warrior won his second start impressively. They are all in work in Victoria with Archie Alexander and none of them have been targeted at the 2-year-old races as the plan is for them to head to Hong Kong and to train on as older horses.
PV: Do you have a favourite sale and why?
LLM: I like the Magic Millions January sales because there are plenty to choose from and some of the most forward-types are often sold there.
PV: How has business been through COVID-19 for you?
LLM: Pretty good overall, we are learning to work differently and the online sales have been terrific, however, as a talent scout I still need to inspect horses in the flesh to assess them properly. I have done a lot of kilometres to inspect horses throughout NSW in the last three months, but I really enjoy it. The fact that the market has held up so well in such challenging times is really amazing and it is very encouraging going forward.
PV: Current times aside, do you go home to France regularly?
LLM: At least twice a year, generally in July and August for a holiday followed by the Deauville race meeting and the Arqana sales. Then I often make a trip in October for the Arc sales and the races and I also generally go to the Tattersalls and Arqana broodmare sales in December. I really enjoy going to Europe regularly and we had a fair bit of luck with our imports. The more horses I see, the more chance of finding the rough diamond and in a normal year will inspect about 8000 horses.
PV: What are your aspirations for Astute Bloodstock going forward?
LLM: Growing the business, consistently sourcing top horses year in year out and winning at least one Group 1 each year. The hardest thing in all business is to survive the test of time, reach the top of your field and stay there. I feel like we are only just warming up.
The pursuit of top horses continues in Europe this spring.
Video
Who is the best stallion for your mare?
Video