Royal Amati wins by 6 lengths.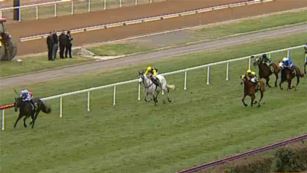 Congratulations to the owners Silvertail Racing and trainer Matthew Dale as Royal Amati wins impressively today over 2000m. Mat has the best winning
strike rate in the country. The mare was bought privately earlier this year by Astute Bloodstock. 
[28/08/2015]
Previous
The pursuit of top horses continues in Europe this spring.
Video
The logic for gelding horses !
Video